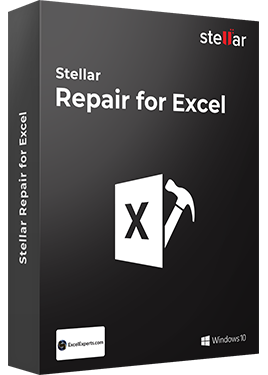 Repair Excel Files
Quickly and efficiently repair corrupted MS Excel files using the advanced excel file repair tool
Restore the damaged .XLS or .XSLX files with all the data intact including chards, worksheets, cell comments, formatting & other properties
Restore the recovered file data into a new fresh MS Excel file
Supports MS Excel file recovery from the Microsoft office Excel version 2000, 2003, 2007, 2010, 2013 & 2016
---
The new version of Excel file repair tool comes with a set of enhanced tools and recovery engine to efficiently repair the excel file and recover all the data without losing any embedded charts, images, formatting, formulae and other properties. The MS excel file repair and recovery software recover all kind of corrupted, damaged or inaccessible excel files of both .XLS and .XSLX versions.
Features of the MS Excel file repair tool are as following
Repair all kind of corrupted MS Excel files
There may be several reasons that are responsible for the corruption of Excel files or worksheets such as virus attack, excessive file size, bugs in the installed program, unexpected system shutdown etc. This excel file repair tool is capable of easily and quickly repairing the excel file regardless of the reason of corruption.
Recover everything inside the file
You don't need to bother about the file contents. The software can bring back your file without making a single slightest modification in your file. You'll get your file back with the original contents, formatting, charts & bars, formulae, Macros and other properties.
User friendly and consistent user interface
The user interface of the software is extremely simple and friendly. The explorer styled based interface of the software offers easy browsing and navigation.
Find the lost files
Software offers a feature to find the excel file you want to repair and recover using the simple Find feature. You can also list all the excel files stored in a particular folder using the unique "Search Folder" feature.
Real Time preview of files
The Excel file repair tool shows the preview of the contents of the excel file before actual recovery. This is to make you sure that you are recovering the correct file and have put your money at the right place.
Support and compatibility
Excel file repair and recovery software is compatible with all versions of Windows operating systems including Windows 7 and Windows 8. The software supports recovery of files created in MS Excel 2000, 2003, 2007, 2010 and 2013. Both file formats of Excel .XLS and .XSLX are supported.
Log reports
Software generates log report of each and every activity you perform with software. Details of the recovery process such as time of beginning of scan process, recovery process, name of the repaired Word file, end of the process, etc. is stored in the log file.